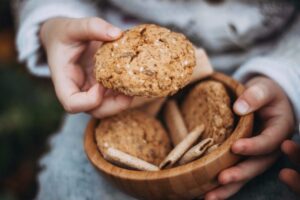 When inhuman acts terrorize the world, we tend to think it is crumbling from right under our feet. Whenever we cry about how bad our day was, somewhere we are forgetting the countless number of blessings God has sent our way. We don't mean to be ungrateful, but we tend to be forgetful. It is through the little acts of kindness that we can share this joy with the rest of the world and thank the One who has blessed us.
Here is a compilation of such beautiful acts of kindness from around the world, which is sure to restore our faith in humanity and our own goodness. Get inspired and help someone today.
To start, learn more about how we help homeless pregnant women who deserves love and care, just like all the mothers in the world. Share it with those interested in the causes of the homeless. Please leave your valuable comments on the need for such wonderful acts of kindness and the ones you know about.
---
Kindness costs nothing: Photos capture acts of compassion from around the world which will melt your heart
By Annabel Fenwick
It's been a particularly grim week in the news.
But it's worth being reminded of all the good in the world, and the following acts of kindness will do just that.
In the Netherlands, a mother-of-five on her way to hospital was stunned when two paramedics insisted on staying behind to cook dinner for her children. The two men even washed the dishes before they left.
Some gestures are small – the stranger who fed someone's parking meter when he noticed it had run out, for example – while others require more effort, like the millionaire in Maryland known for visiting hospitalized children dressed as Batman.
Read on for a selection of images rounded up by MailOnline that are sure to leave a lump in your throat, and restore a little faith in humanity.
Credit : MailOnline, dailymail.co.uk
---
Sheltering Grace Ministry, Ltd. is a 501(c)3 non-profit ministry headquartered in Marietta, GA. We resolve the initial crisis of homelessness by providing a safe place to live during pregnancy and by providing mothers with the tools they need to improve decision-making, enhance employment options, and increase family income in order to act responsibly as the head of their household by developing the self-reliance to progress to permanent independent living. Please join us in renewing and rebuilding the lives of these brave women – #Be1of5000.