Using Technology To Support The Homeless: How An All-Girls Team Invented Solar-Powered Tents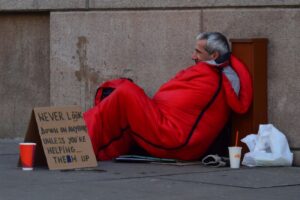 Technology is so advanced today that even the latest gadgets we own become outdated within months of purchase. A lot of time and investment is allocated to make our already comfortable lives even better. Very often, we forget the fact that the same technology can be utilized for helping those who are less fortunate. That is where a set of girls have tried to make a difference.
Here is the story of an all-girl engineer team who invented solar-powered tent for the homeless.
How 12 Teens Invented A Solar-Powered Tent For The Homeless
By Brittany Levine Beckman
As Daniela Orozco picks off excess plastic bordering a 3D-printed box, she recalls how many homeless people she saw on her way to school when she was a high school freshman.
Just one.
Four years later, the number has multiplied. People live on a main thoroughfare near the school, at a nearby park, and below the off-ramps and bridges in her hometown of San Fernando, which is about 20 miles northwest of downtown Los Angeles. In the San Fernando Valley, homelessness increased 36% to 7,094 people last year, according to the Los Angeles Homeless Services Agency's annual count. Daniela and her friends wanted to help, but giving money wasn't an option.
"Because we come from low-income families ourselves, we can't give them money," the high school senior says.
Credit: mashable.com
---
Sheltering Grace Ministry, Ltd. is a 501(c)3 non-profit ministry headquartered in Marietta, GA. We resolve the initial crisis of homelessness by providing a safe place to live during pregnancy and by providing mothers with the tools they need to improve decision-making, to enhance employment options, and increase family income, to act responsibly as the head of their household, and to develop the self-reliance to progress to permanent independent living. Please join us in renewing and rebuilding the lives of these brave women – #Be1of5000.
Learn more about how we help homeless pregnant women who deserves love and care, just like all the mothers in the world. Share it with those interested in the causes of the homeless. Please leave your valuable comments on the need for such innovations required to help the homeless.