Pope urges to give the homeless a handout, always, rather than giving excuses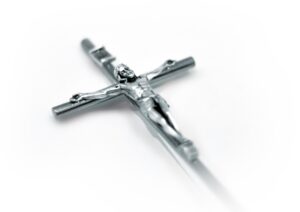 We are in Lent, the season of prayer and penitence. Many of us were taught from childhood to consider this season as one to "give up" some of the pleasures we were used to. But Lent is also a season of introspection, when we can take accountability and explore the true feelings behind our actions.
We have often heard the excuse when it comes to helping the homeless, "I don't know what he spends it on." People restrain from supporting the homeless quoting reasons like alcoholism. But according to Carol Glatz, from Catholic News Service, the Pope in an interview given a day before Lent has urged everyone to give the homeless a handout, without using the excuse of how that money is spent. He has also expressed clearly that "giving" should be done in the right spirit and with respect. The homeless should not be treated with disdain even if you are giving them something.
Please take a look at the article below and let us know what you think of it. Make this holy season worthwhile by taking a deeper look at our own actions. May be, the best thing to "give up" this season will be a negative trait in our behavior. Share this article with friends and family and make this Lent, a truly holy one.
---
Don't worry how it's spent, always give homeless a handout, Pope says.
By Carol Glatz, from Catholic News Service
VATICAN CITY (CNS) — People who don't give money to the homeless because they think it will be spent on alcohol and not food should ask themselves what guilty pleasures they are secretly spending money on, Pope Francis said.
"There are many excuses" to justify why one doesn't lend a hand when asked by a person begging on the street, he said in an interview published the day before the beginning of Lent.
But giving something to someone in need "is always right," and it should be done with respect and compassion because "tossing money and not looking in (their) eyes is not a Christian" way of behaving, he said.
Credit: www.catholicnews.com
---
Sheltering Grace Ministry, Ltd. is a 501(c)3 non-profit ministry headquartered in Marietta, GA. We resolve the initial crisis of homelessness by providing a safe place to live during pregnancy and by providing mothers with the tools they need to improve decision-making, to enhance employment options, and increase family income, to act responsibly as the head of their household, and to develop the self-reliance to progress to permanent independent living. Please join us in renewing and rebuilding the lives of these brave women – #Be1of5000.