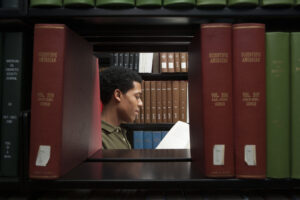 In a world where the homeless are shunned and discouraged even from being seen in public, the Kansas City Public Library dares to stand out. We have seen it all around us, homeless man being thrown out of a café, shown the door at a public facility, being mocked at for "being homeless." While it is easy to go with the flow, Kansas City Public Library decided to let them in and that too with a warm cup of coffee and a pastry!
According to Matt Campbell, The Kansas City Star, the library offers a one-hour Coffee and Conversations in the third-floor Grand Reading Room for the homeless and those interested in the subject. This happens on the third Wednesday of every month and the homeless can have a coffee and a snack as well as books and information.
Here is the full article, please take a look and share it with those interested in the causes of the homeless. It is inspiring to see that homelessness needn't instill a sense of hopelessness too. Even you can help homeless, new moms who want dignity and a better life for themselves and their babies Here.
---
Kansas City Public Library embraces the homeless
By Matt Campbell, The Kansas City Star
Some public libraries try to discourage homeless people from hanging around.
Others embrace them.
The Kansas City Public Library even invites them to have a cup of coffee and a pastry while they learn about job counseling, transportation assistance and other social services that can help people get back on their feet.
"It's the only place that I go here where they don't judge me," said Ray Kessinger, who found himself homeless, alone and stuck in Kansas City when the bottom fell out of his business two months ago and he quickly ran through his savings.
Credit : www.kansascity.com
---
Sheltering Grace Ministry, Ltd. is a 501(c)3 non-profit ministry headquartered in Marietta, GA. We resolve the initial crisis of homelessness by providing a safe place to live during pregnancy and by providing mothers with the tools they need to improve decision-making, to enhance employment options, and increase family income, to act responsibly as the head of their household, and to develop the self-reliance to progress to permanent independent living. Please join us in renewing and rebuilding the lives of these brave women – #Be1of5000.