Teamwork Makes the Dream Work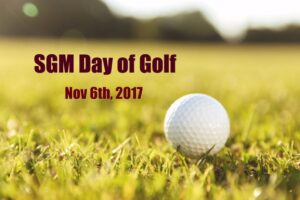 You might be an expert when it comes to going the extra mile on the Golf Course. Or you might be the one that just enjoys the sunny spirit of a day on the green field.  To join us on the Day of Golf Fundraiser on Monday, November 6th you needn't be a professional or an expert. If you own a set of clubs and like to play a little golf … as well as helping Sheltering Grace reach more moms to lift them and their babies out of poverty, then you qualify!
So, what does the day promise you, if it is not speed golf or racing around the course all day trying to complete as many holes as possible?
We have the delightful Brookstone Golf & Country Club all to ourselves all day.
Besides the terrific breakfast, lunch, closing awards dinner, beverages, snacks & prizes … you will also be treated to on-course video lessons to help with your over-all game improvement. YOU MAY EVEN GET TO PLAY WITH A CURRENT TOUR PRO…
You might be wondering, a fun filled day like this is sure to have a pricey ticket attached to it.
Well, SURPRISE!! There is No Entry Fee … just a willing heart to raise pledge support. The support- raising aspect of this fundraiser is guaranteed not to be a 'time-zapper.' With every dollar you raise, you are helping us to empower and transform a homeless pregnant mother into a productive and self-reliant citizen.
But here comes the CATCH: You must be one of the first 30 golfers to sign up to participate in this fun-filled event. If you haven't already got in touch with us, NOW would be a good time – we don't want to lose a valuable participant like you.
To sign up or to learn more about this exciting opportunity, please call:
PGA of America member, Jim Coles @ 805-471-2214
                          www.golfpromarathons.com, jim@golfpromarathons.com
or
Executive Director, Dr. Ralph Bell @404-374-0669
 But if you are not able to join us at the course on November 6th, please be assured that it is not the only way to help …You can get your own personal fundraising link set up and email it out to those in  your network to help us to save more moms and babies in crisis.
Hope to see you all on the Day-of-Golf Event. Your prayer and help is invaluable in making this event a great success.
Venue: Brookstone Golf & Country Club
Date: 11/6/17, from 8:30AM to 5:00PM
---
Sheltering Grace Ministry, Ltd. is a 501(c)3 non-profit ministry headquartered in Marietta, GA. We resolve the initial crisis of homelessness by providing a safe place to live during pregnancy and by providing mothers with the tools they need to improve decision-making, to enhance employment options, and increase family income, to act responsibly as the head of their household, and to develop the self-reliance to progress to permanent independent living. Please join us in renewing and rebuilding the lives of these brave women – #Be1of5000.