How cool is that??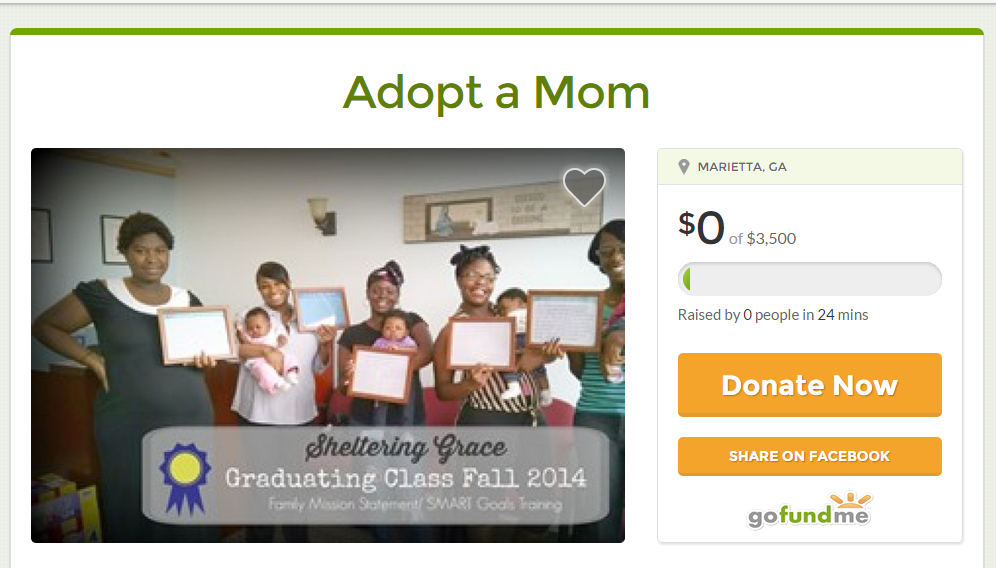 Today, July 27th, 2015 at approximately 4:28, we took our Adopt-a-Mom fundraising efforts to the next level.
Check out our GoFundme page for updates on how much we've raised!!: https://www.gofundme.com/Caryn_Lyng_Fund
Through our new partnership with Kennesaw State University, we have an opportunity to send two program participants, Michelina and Erica, to school to study Phlebotomy and Medical Billing and Coding through our Adopt-a-Mom program.
For these young ladies to be able to start the program, we need to raise approximately $3,500 through the Caryn Lyng General Scholarship Fund, which can be done through this site, or through our brand-spanking-new GoFundMe page, which is really cool because it let's you tell others who might be interested in helping.
Please do consider donating to our Adopt-a-mom program to help these two young ladies get into school and #breakthecycle of dysfunction and homelessness.
Thank you so very much for your consideration.